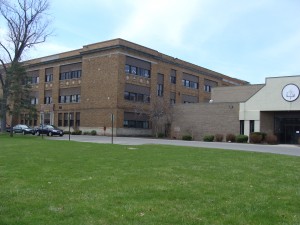 Faith Heritage is an independent, multi-denominational Christian School of approximately 300 students in grades Kindergarten through twelve. Faith Heritage is registered with the State of New York and is accredited by the Association of Christian Schools International and Middle States Association of Schools and Colleges.
Faith Heritage exists to help parents bring out the best in their children by helping them grow in the grace and knowledge of Jesus Christ."
From the moment FHS students walk through the school's doors, they enter an environment where the Lord Jesus Christ is honored. Each day at Faith Heritage begins with our committed Christian teachers and staff joining together for devotions and prayer.
Faith Heritage families represent about 70 local churches from a large geographic area, contributing to both denominational and socioeconomic diversity. Friendships develop and typically last for many years based on the common values which are fostered here. Parents are strongly encouraged to maintain a powerful presence, especially through various volunteer opportunities.