Our elementary program is designed to build a strong foundation in the basic skills of Bible, reading, spelling, mathematics, science, social studies, penmanship and oral and written language.   Physical education, library, art, music, choir and chapel round out the educational program.
We utilize a strong phonics program to build reading and language skills, and a solid math program to practice and increase basic skills each year.  Biblical principles are integrated into each and every subject, so students can grow in God's wisdom according to His Word. Science is taught from the point of view of God the Creator and history is told from the point of view of God's impact on His world.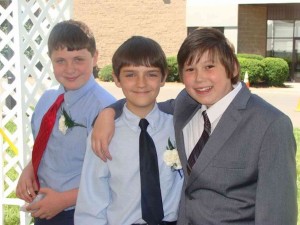 With a firm foundation in the basic skills, our elementary students are ready to face the more challenging material presented in the upper grades.